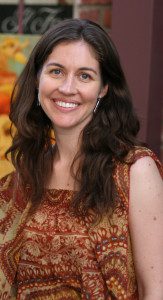 A Southern California native, Yomtob graduated cum laude from

ART CENTER COLLEGE OF DESIGN

in Pasadena.
Her paintings & illustrations are known for their

VIBRANT COLORS

and

BOLD TEXTURES

.
Frequently, Yomtob interweaves elements of

SYMBOLIC

and

MYTHICAL

imagery with subjects of

NATURE

and

RENEWAL

, often characterized as

MAGICAL REALISM

.
Her art techniques employ different methods of application. The

OIL & WAX

technique involves an intricate method of layering and scratching line patterns. This technique was passed on to her by mentor, Nicaraguan painter Omar d'Leon. Her original

INK

technique involves fine tipped sienna and black inks delicately applied to handmade Japanese paper.
Her paintings can be found in the permanent collections of

MUSEUMS

throughout California including

Carnegie Museum of Art

in Oxnard, CA. and

Ventura County Museum of Art.
She exhibits regularly in Los Angeles and Monterey, among other galleries.
In addition to her fine art, Yomtob is a published children's book illustrator as well as an animator for popular children's shows including Spongebob SquarePants, Dora The Explorer, Kung Fu Panda, and many more.
Yomtob currently resides in Tarzana, CA.