Nov 7 – Dec 15, 2019 | Monterey, CA
Opening Reception: Thursday, November 7, 2019 : Time TBD
Monterey Museum of Art welcomes their 26th Annual Miniatures exhibition. It celebrates the local community of artists and Museum Members, who have generously donated their original artworks in support of the Museum. A diverse selection of paintings, photographs, prints, sculpture, and mixed media works will be on display and for raffle.
---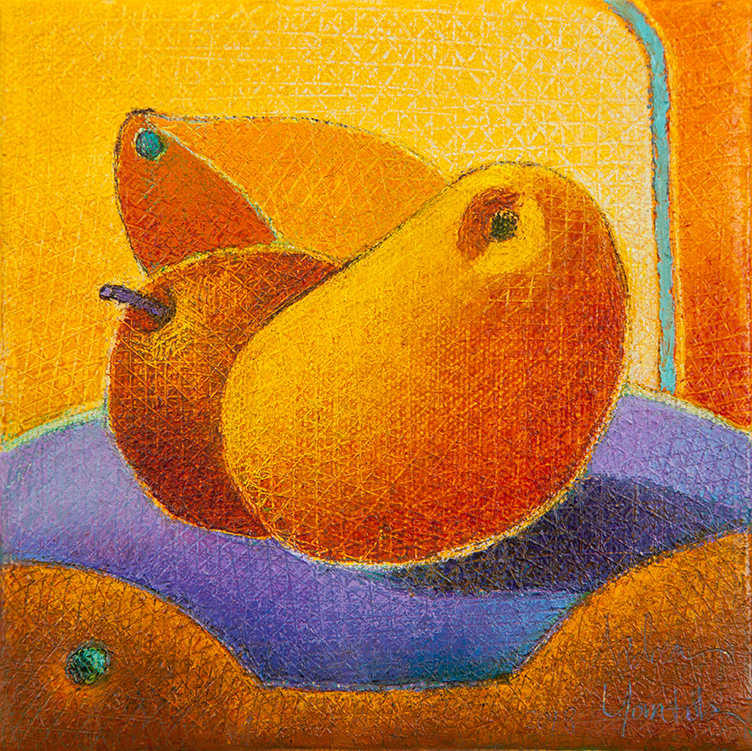 Andrea Yomtob will have one painting on view titled Golden Pears, 6 x 6 inches, oil & wax on canvas, 2019
---
Everyone has the opportunity to win their favorite pieces by purchasing raffle tickets. Miniatures raffle tickets are $5 each, $30 for seven. Tickets will be available until December 15 at 5:00PM, with winners announced online by December 18, 2019.
Monterey Museum Of Art 559 Pacific Street, Monterey, California www.montereyart.org