Nov 11 – Feb 25, 2018 | Santa Paula, CA
The Tenth Annual Art About Agriculture
November 11, 2017 – February 25, 2018 OPENING RECEPTION: Saturday, November 11, 2017 from 4:00 – 6:00 PM at the Santa Paula Art Museum. Presented by the Ag Art Alliance. Andrea Yomtob will have one painting on view titled
Night Harvest
, 48 x 24 in., oil and wax on canvas. Art will be exhibited at the Santa Paula Art Museum / 117 N. 10th Street, Santa Paula, CA 93060 /
www.santapaulaartmuseum.org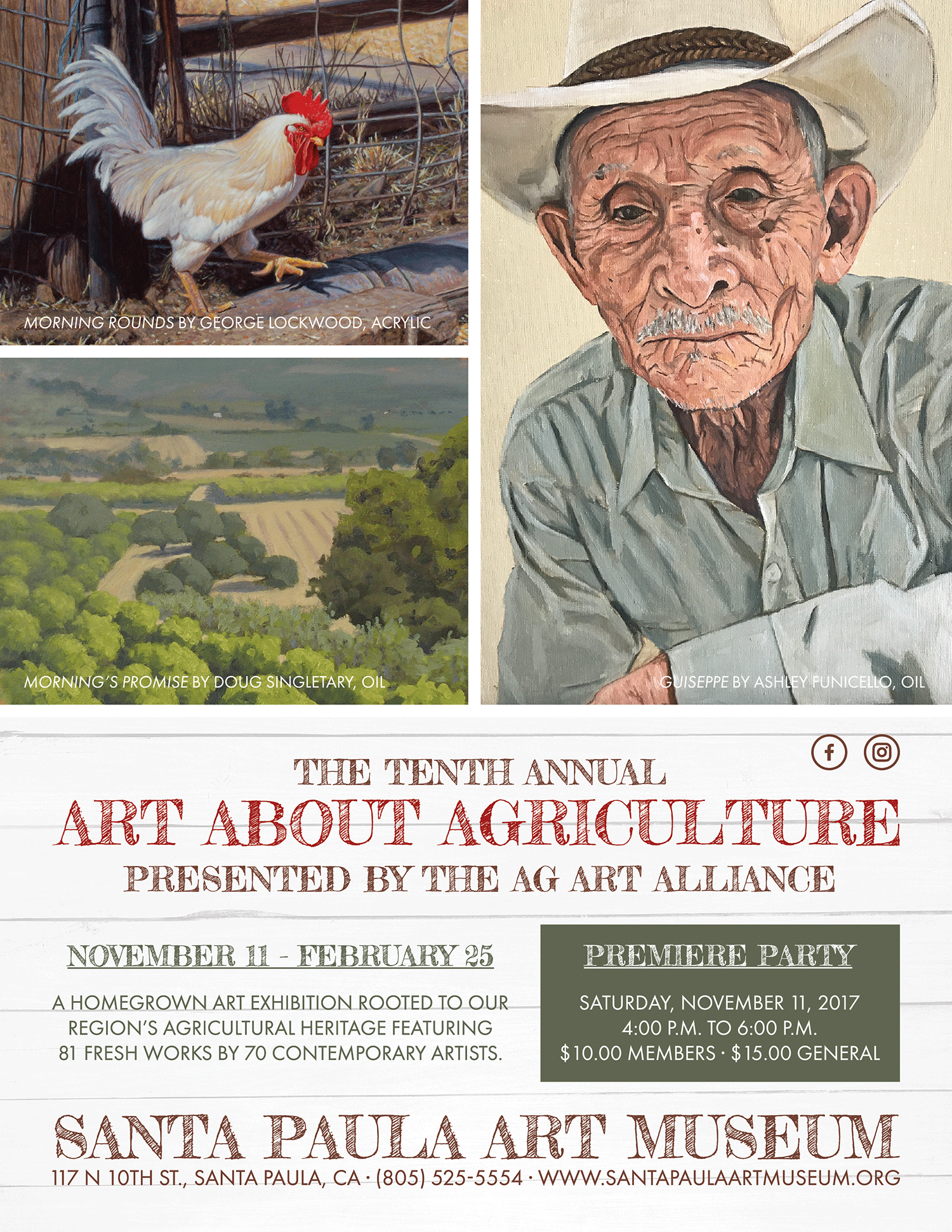 The Ag Art Alliance was formed in 2007 by Gail Pidduck and John Nichols. The purpose of the exhibit is to promote awareness of agriculture by using art to explore its many facets – from workers to water, machinery to fields, and to the food that goes on our plates.
Art About Agriculture
is truly about artists and museums working together to improve the planet.
Opening Night!