Blog Post – 02.07.2019
| Mentorship with Omar d'León |
---
At an Easter dinner gathering in 1994 in Camarillo, CA, I shook hands with Omar d'León for the first time. We talked about art, food, and many funny anecdotes that came up that evening among family and friends. By the end, he invited me to come visit his art studio. Since then, we've worked together as mentor and mentee , learning and evolving the craft, and becoming friends in the process.
We paint together almost every weekend at his art studio, a magical place filled with artwork, flowers, fruit trees and classical music. I was always inspired by Omar's outdoor garden that he has nurtured over the years with orchids, persimmons, guavas, dragon fruit, avocados, and purple magnolias to name only a fraction; all adding to the magic that is Omar.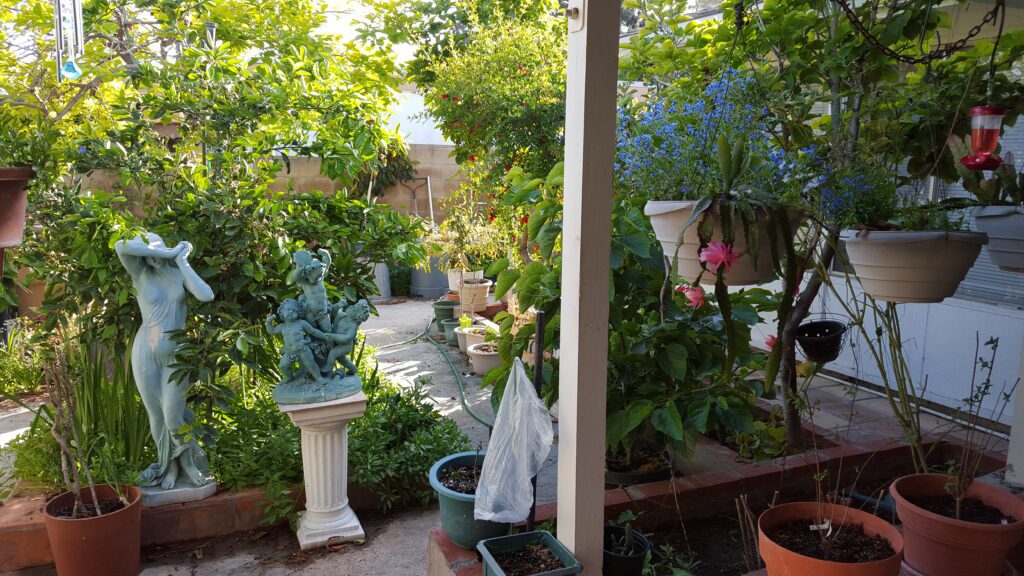 We keep the windows open for ventilation, so we are one with nature when we paint. There are many memories of cooling ourselves on hot summer days with fans and ice cold mango juice or warming ourselves on cold winter nights with room heaters, hot coffee, and layers of clothes. All are truly wonderful times especially as we chat away using a mix of our English and Spanish. Omar is from Nicaragua, where his native tongue is Spanish. I am not fluent in Spanish, but have taken many years of classes to learn the language. Combined with Omar's wonderful curiosity, we get along well and learn much from one another along the way.
It took a lot of time to learn Omars' special oil and wax painting technique, especially doing so while navigating life. (i.e. Attending Art Center College of Design, working in the animation industry, moving out to Los Angeles, etc.). I attempted many art pieces that didn't turn out right or were purely academic studies.
---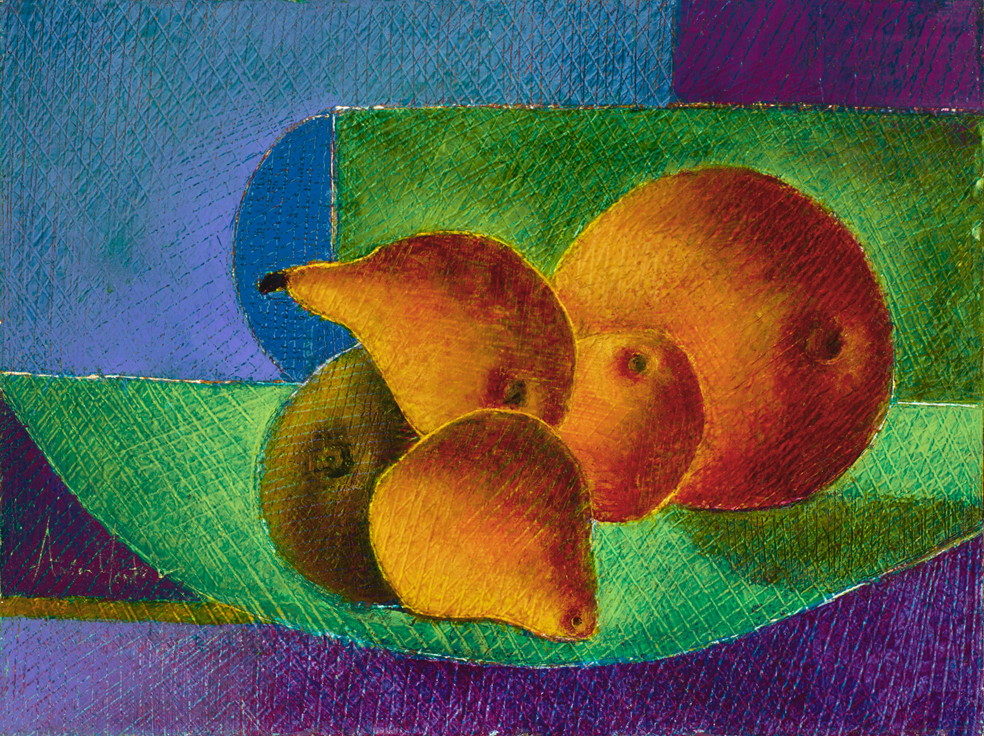 Fructus Primera
Latin for "First Fruit". The first painting I completed in Omars' oil & wax technique that I liked well enough to exhibit. 8 x 10 in., 2004
---
Creating a large enough body of work for a joint exhibit with Omar took time and patience. We had weekly critiques that I would incorporate.

– Andrea
---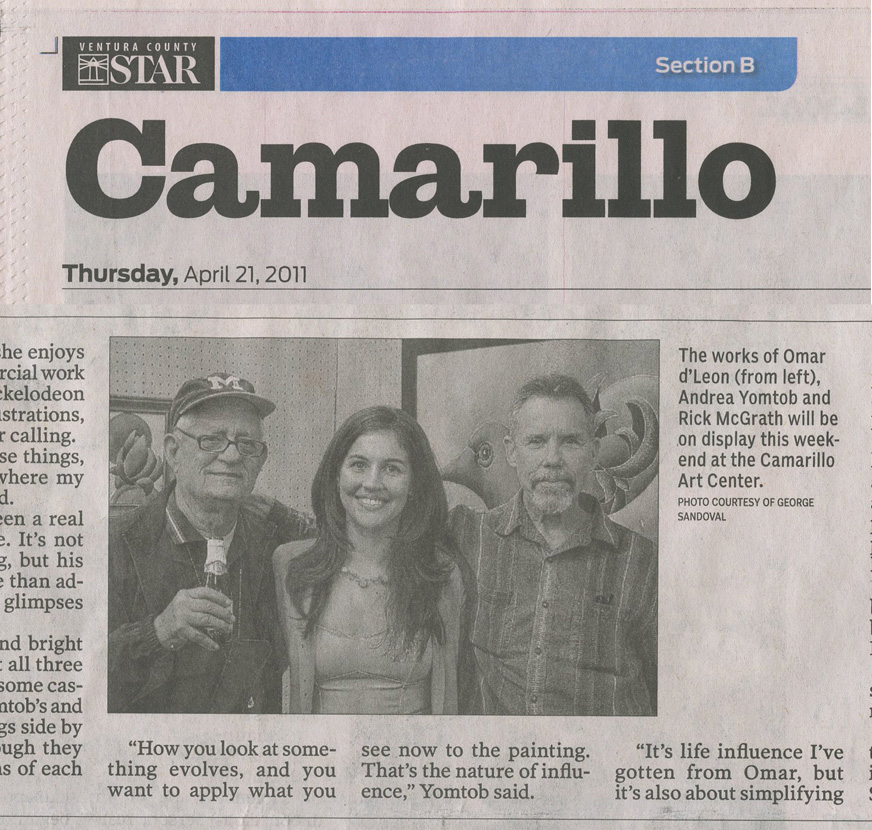 Ventura County Star Newspaper
We had our first joint exhibit in Camarillo, California at the Camarillo Art Center in 2011 with a fellow artist, Rick McGrath. A reporter from the Ventura County Star came by and interviewed Omar and myself about the mentorship. Here is a LINK
---
We have since exhibited together at Paul Mahder Gallery in San Francisco, at Studio Channel Islands Art Center and are currently preparing for our upcoming joint exhibit at Blackboard Gallery in Old Town Camarillo in Fall later this year.
Fast forward to 2019, where we continue to paint at Omar's studio on weekends, exhibit together, and share our love of art. It's been and continues to be an honor to learn from Omar, not only about painting, but about life.
PAX!
---