On view Sept 18, 2021 – Jan 9, 2022 | Santa Paula, CA
 | Work From Home  |
OPENING RECEPTION: Saturday, September 18, 2021 from 4:00 – 6:00 PM. Free entry.
Work From Home is an exhibition of artworks created close to home during the COVID pandemic. Featuring 50 distinct California Artists.
Art will be exhibited at the Santa Paula Art Museum / 117 N. 10th Street, Santa Paula, CA 93060 / www.santapaulaartmuseum.org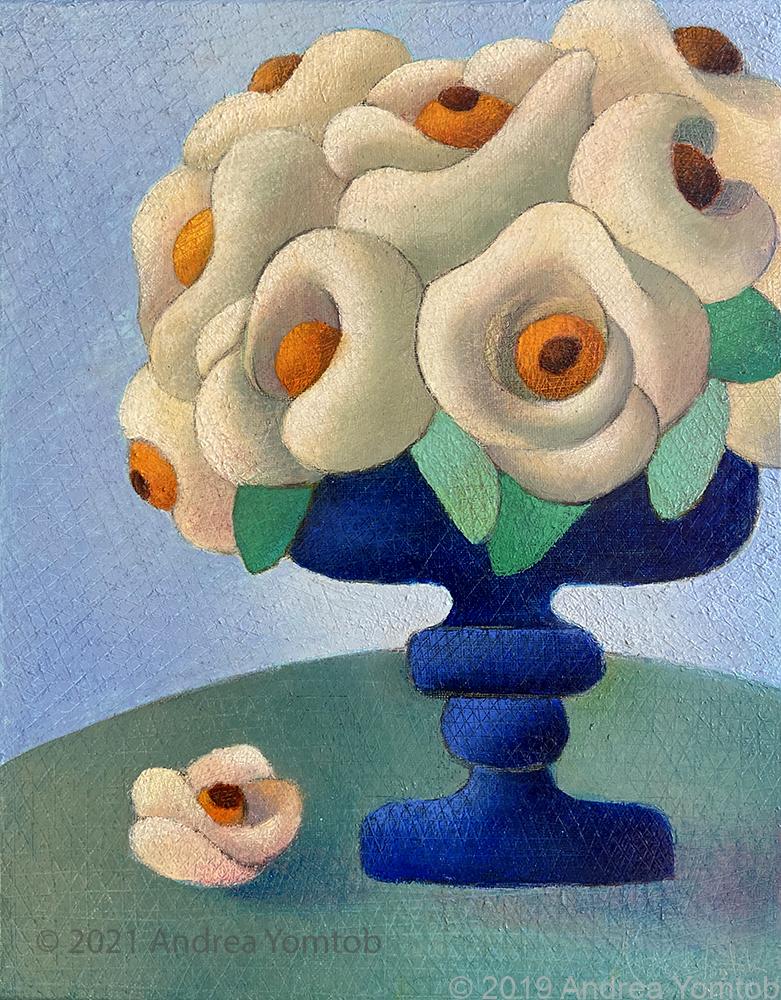 Andrea Yomtob will have one painting on view titled
Dulce Memoria (Sweet Memory), 14 x 11 in., oil and wax on canvas.
---