September 30, 2017 | Burbank, CA.
5th Annual : Secret Art Show
Saturday, September 30, 2017
VIP entry begins at 6:30PM / General Admission begins at 7:30PM Andrea Yomtob will have a work of art in the Secret Art Show in Burbank, CA! Choose from hundreds of original 4″ x 6″ works of art offered for a donation of just $40 a piece. Secret Artists include: Conan O'Brien (Talk Show Host/Comedian), Tony Hale (Two time Emmy Award winning actor in "VEEP"), Peter Bennett (Art Director,
Spongebob SquarePants
), David Shannon (Caldecott Winning Children's Book Author and Artist), Joe Mantegna (Actor/
Criminal Minds
), Artists from DC Entertainment, Warner Bros. Entertainment, The Walt Disney Animation Studio and Nickelodeon, and many more!
VIP tickets
: $50 each / General Admission Tickets: $15 at the door
ATB Studios
: 157 W. Providencia Avenue, Burbank, CA 91502 /
www.burbankartsforall.org/secret-art-show/
SUCCESS! To see photos from the Secret Art Show, click HERE!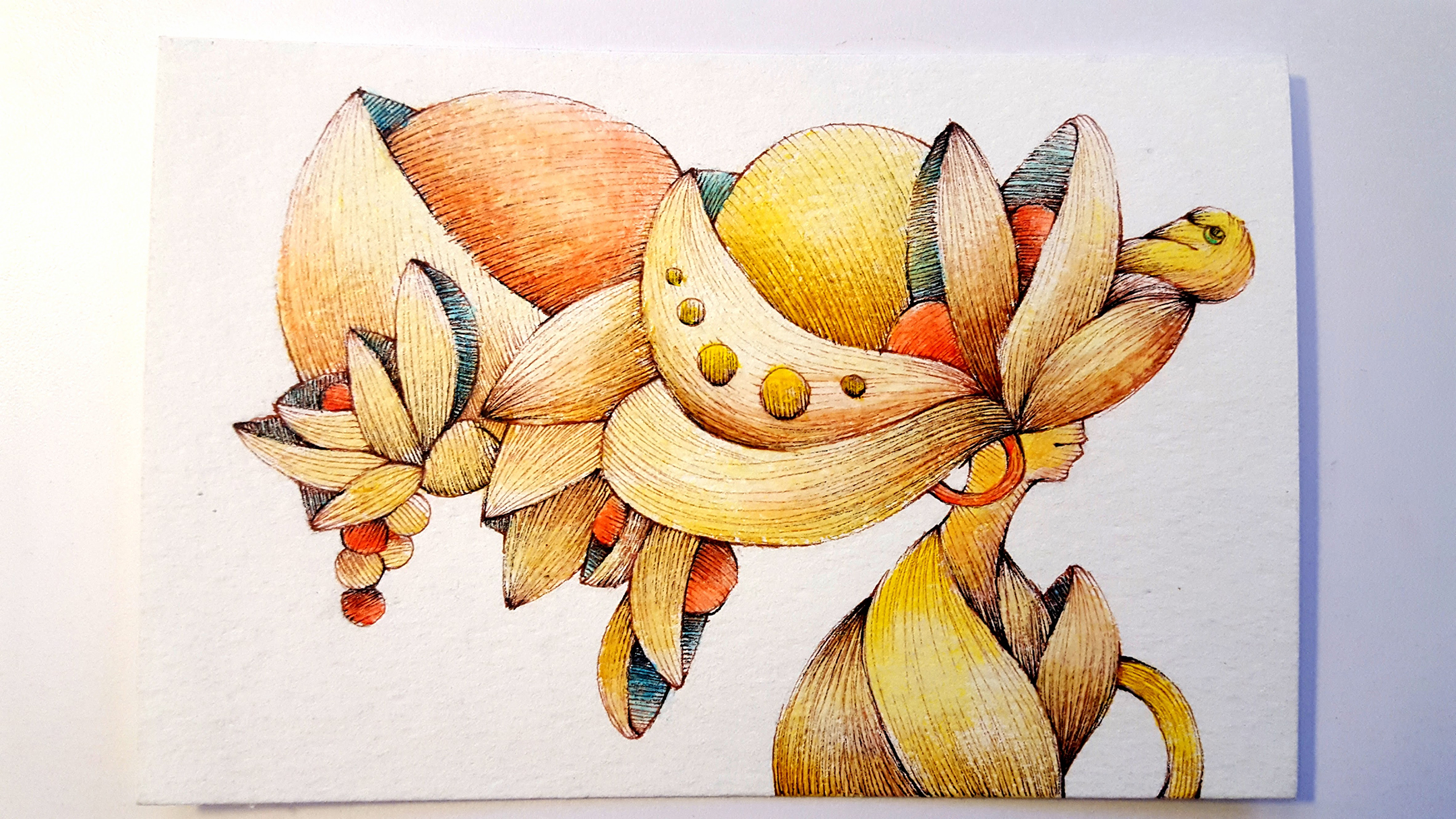 This was my 4 x6 inch artpiece I donated.